Indonesia apparently has a tourist destination in Goa which is no less beautiful and popular than Goa abroad.
This country has thousands of amazing and very popular natural tourist attractions, not only beaches, mountains and oceans, but also Goa which is very exotic and popular in Southeast Asia.
The following are five exotic, challenging and popular Goa tourist destinations in Indonesia:
Pindul Cave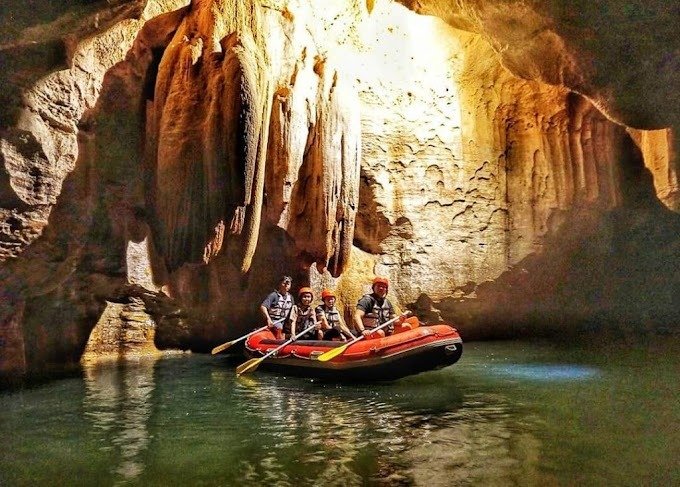 Pindul Cave is the most famous and most visited Goa destination in Indonesia by tourists. Located in the Village of Gelaran Satu, Bejiharjo Village, Karangmojo District, Gunungkidul Regency, Yogyakarta City.
This cave is easy to visit, with a length of 350 meters and takes about an hour to reach the deepest point in the cave.
What is challenging is the path which is very narrow and can only be traversed by one float tire.
The entrance ticket to the Pindul Cave tourist attraction is IDR 35,000 per person, and to enter the Pindul Cave area is IDR 10,000 per person.
Jomblang Cave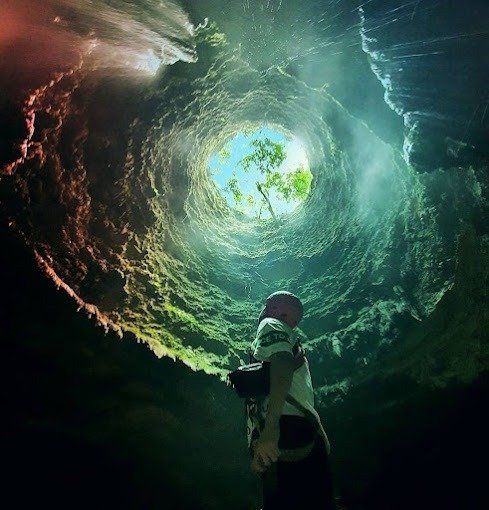 Jomblang Cave is famous for its rays of light shining from the top of the cave which is located in Semanu, Gunung Kidul, Yogyakarta City.
This cave is also known as one of the most beautiful vertical caves in Indonesia, because it is vertical. The facilities available here are parking lots, resorts, mosques, toilets, luggage storage.
An entrance ticket to Jomblang Cave will cost you around 450,000 rupiah to 1,000,000 rupiah, because tourists have to rent tools and guides to go down the cave.
Goa Gong Pacitan
Goa Gong Pacitan has the nickname as the City of 1001 Goa, because of the many tourist sites of Goa there.
However, there is one cave that is the pride of the Pacitan people, namely Goa Gong. The location is on Jalan Salam Kampung salam Bowo Punung, Pacitan Regency, East Java Province.
The panorama inside Goa Gong is very beautiful and is equipped with colorful lights. Tourists can rent centers and guides if needed.
Petruk Cave, Kebumen City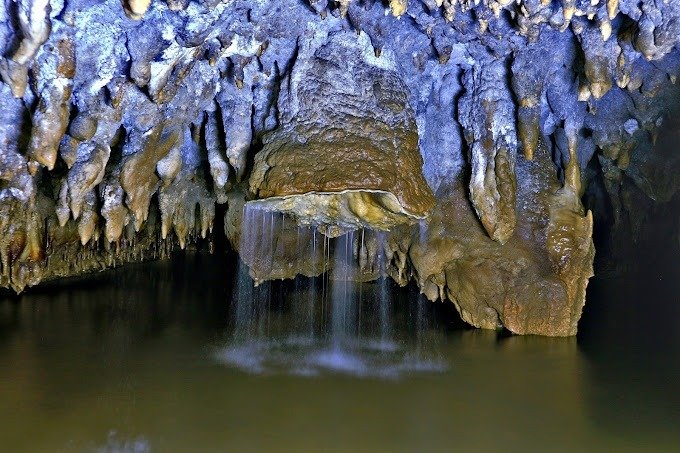 Petruk Cave, Kebumen City, is a Goa tourist destination that is no less interesting than other places in Indonesia.
The location is in Mandayana Hamlet, Candirenggo Village, Ayah District, Kebumen Regency, Central Java Province.
This cave is very unique, because it has three levels which tend to be wet and humid and there is a river that flows in the form of stalactites and stalagmites.
The entrance ticket price for the Goa Petruk tourist attraction is 10,000 rupiah for adults and 5,000 rupiah for children, as well as a parking fee of Rp. 3,000 for motorbikes and Rp. 5,000 for cars.
Maharani Cave
Maharani Cave is the best Goa tourist destination in Indonesia which is located in Lamongan, East Java. First discovered in 1992 and officially became a tourist destination in 1994
. This cave has a depth of 25 meters and is not far from the Maharani zoo. Maharani Cave is famous for its amazing stalactites and stalagmites.
Because it is an old Goa tourist destination in Indonesia, the entry ticket price is affordable.
So, if you are looking for challenging and exotic natural attractions, you can consider visiting one of the five Goa tourist destinations in Indonesia mentioned above. You will be amazed by the beauty and uniqueness of each of these Goa tourist destinations.